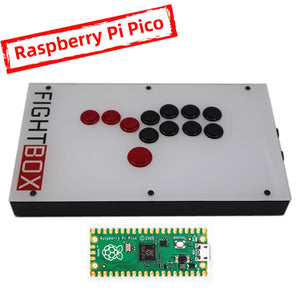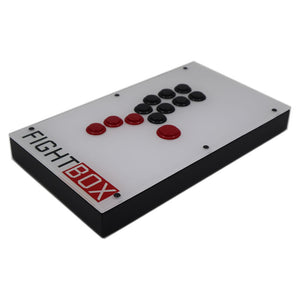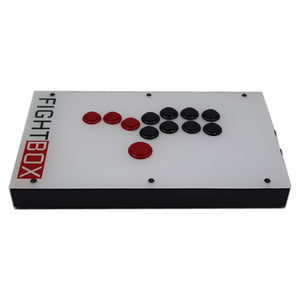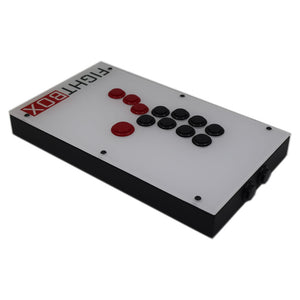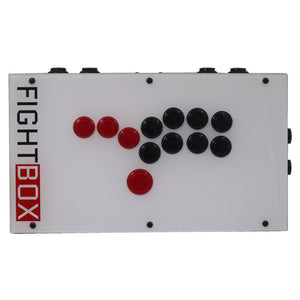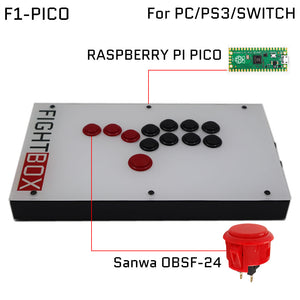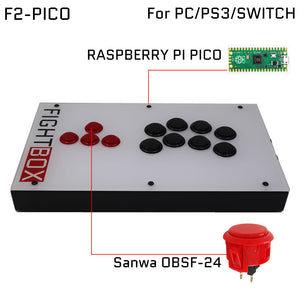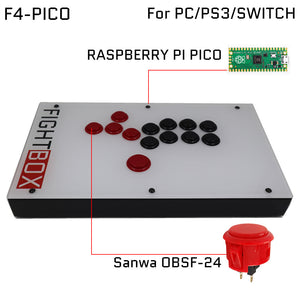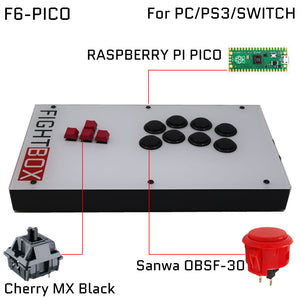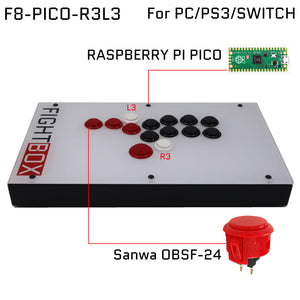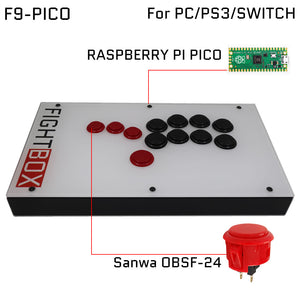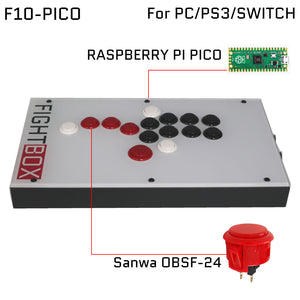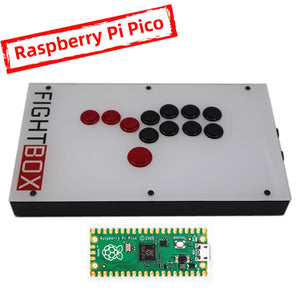 FightBox F-PICO Arcade Game Controller for PC/PS3/SWITCH
The FightBox F-PICO uses the RAC-C500-PICO Zero Delay Arcade Joystick Controller Board, based on the latest Raspberry Pico.  A combination of multiple button layouts and buttons, keyboard keys, support PC/PS3/SWITCH.
Features:
Firmware: GP2040 Community Edition
The buttons on the panel are all the original Sanwa OBSF-24 and OBSF-30 buttons.
The mechanical keyboard keys on the panel are all Cherry MX Black key switches
Six non-slip pads at the bottom to make the joystick more stable
SOCD Supported
Compatible with PC/PS3/SWITCH
Specification:
Cable type: USB (Type B to Type A)
Cable length: about 3m
Case Material: Metal
Panel Material: Acrylic
Panel Size: 35x20cm
Product Height: 4.5cm
Product Weight: 1.5kg
Package Includes:
1 x FightBox F-PICO Arcade Game Controller for PC/PS3/SWITCH